Cosmetic Dentistry Veneers Lynnwood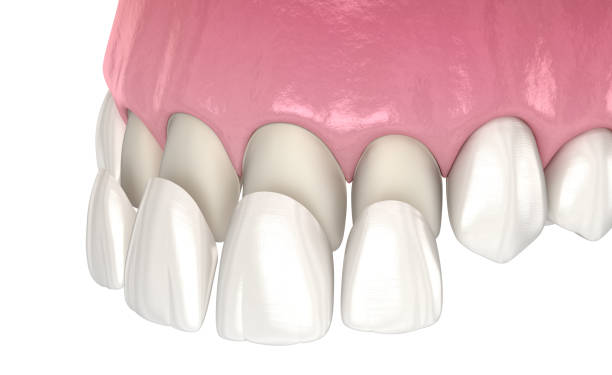 It's understandable why cosmetic dentistry veneers Lynnwood are becoming one of the most popular cosmetic dentistry options. Veneers can address many common problems with teeth, including chips, discoloration and spacing, while improving the appearance of teeth. It's no wonder that veneers are so appealing to people.
To be clear, cosmetic dentistry veneers Lynnwood aren't a miracle cure for all of your smile-related problems. However, if you're currently unhappy with how your teeth look, then porcelain veneers may be the perfect solution for you.
Ultimately, the oral health of your teeth is an important aspect of your overall health. Your smile can tell a lot about you to others and yourself. The right dentist and dental team will help you to determine if veneers are right for your particular needs.
What is a Dental Veneer?
A veneer is a thin layer of material that covers the front of the teeth and is designed to improve their appearance. While veneers can improve your teeth's appearance, poorly fitted veneers can cause jaw pain.
Veneers can be made either of porcelain (ceramic) or composite resin (of plastic and glass). Porcelain veneers tend to look more realistic and last longer than resin veneers, but they are also more expensive. Composite resin veneers look like natural teeth and are therefore more likely to be used on patients who have already worn out their natural teeth.
PROS
Dental veneers are mostly stain-resistant, so you won't have to worry about discoloration or needing to have your veneers whitened.
Dental crowns require extensive grinding to shape your natural tooth in preparation for the procedure. Porcelain veneer placement is far more conservative and requires very little removal of enamel.
Veneers for crooked teeth Lynnwood are a great way to change the appearance of your teeth. They're a fairly simple procedure, made up of two parts: the veneer itself and a temporary bonding agent that holds your veneer in place while it sets.
Dental veneers are generally more durable than traditional crowns because porcelain doesn't chip or break like a metal crown does. Porcelain is also resistant to stains, and can be cleaned by brushing with toothpaste or rinsing with warm water.
Veneers for crooked teeth Lynnwood last anywhere from 10-20 years before needing replacement. This is longer than an amalgam filling or dental crowns, which typically last only 5-10 years before replacement is needed. As long as you take care of your veneers properly, they will last much longer than these other restoration options.
They Are Customizable
Because they are made of porcelain, varnished or resin, your veneers can be customized to match your smile perfectly. The color and design of the veneer can be chosen by the dentist based on what looks best on your teeth. Veneers also come in a variety of different shades and colors, so if you want something unique, it's possible!
CONS
Veneers are permanent, so there is no changing your mind once you've committed. Once the veneers have been bonded to your teeth, removal is not a practical option. Although they look real, they are still artificial teeth. The procedure is completely permanent, so there is no changing your mind once you've committed. 
They Are Still Susceptible to Damage. Dental veneers are very durable, but that doesn't mean they are indestructible. Veneers can potentially break, chip or even fall off if you consume hard foods or grind your teeth frequently.
It's Irreversible. Your dentist will need to change the structure of your natural teeth to place them properly. It's permanent because you can not restore the enamel shaved down before placement. 
They Are More Expensive Than Crowns and Bridges. A good dentist will never charge an arm and a leg for dental veneers — but it's still more expensive than a crown or bridge treatment because it takes more time and care to ensure they stay intact through regular visits at the office.
In the end, dental veneers are a great way to improve your smile and gain the confidence necessary to show off those pearly whites. But there are certain factors you should be aware of regarding this cosmetic procedure, from how much they'll cost to how long they'll last. If you're unsure about dental veneers, or have any additional questions, it's important to see a cosmetic dentist right away.
The pros and cons of veneers are all in your unique personal situation. If you're looking to know veneers dental cost Lynnwood, find a dentist who specializes in cosmetic dentistry to evaluate whether you are a good candidate. Dr. Brent Robinson is the dentist to go in Lynnwood, please call us at 425-778-1164 or visit our website at www.robinson-dental.com.