Looking to restore your pearly whites? Dental crowns are the hot ticket! Crowns are an awesome option for fixing teeth that are chipped, decayed, or just downright weak. And let's not forget about the cosmetic benefits — crowns can make misshapen or discolored teeth look brand spankin' new. If you're thinking about getting crowned (teehee), check out this guide to learn all about it.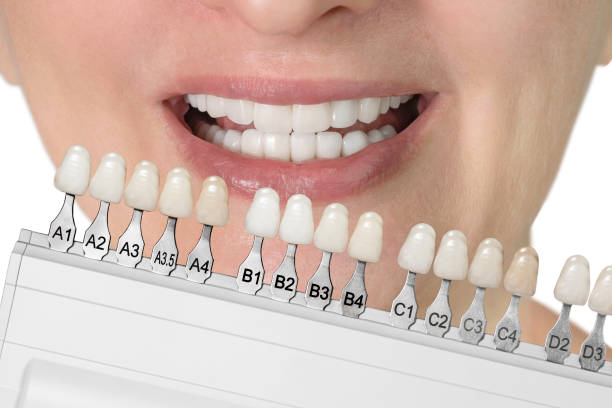 What Are Dental Crowns?
Dental crowns Lynnwood are custom-made caps that are placed over the visible portion of a tooth. These customized caps are placed over the visible part of your damaged tooth, providing essential protection while blending in seamlessly with your other pearly whites. Made of top-notch materials like porcelain, ceramic, or resin, a dental crown in Lynnwood is an excellent way to restore your smile and function.
How Do Dental Crowns Work?
Dental crowns Lynnwood are typically used to restore teeth that are damaged, decayed, or weakened. With veneers, your pearly whites will be the envy of every room you enter. The process of getting a dental crown typically involves several steps:
Evaluation: Your dentist will evaluate the tooth that needs a crown, taking x-rays and examining the area to determine the extent of the damage or decay.
Preparation: To make room for the crown, the tooth will be shaped and filed down. An impression will also be taken of the tooth and surrounding teeth, which will be used to create the custom-made crown.
Temporary Crown: While you wait for the permanent crown to be made, your dentist will place a temporary crown over the prepared tooth to protect it.
Fitting: Once the permanent crown is ready, your dentist will remove the temporary crown and fit the new crown over the prepared tooth. They will check to ensure the crown fits properly and matches the color of your natural teeth.
Bonding: Once the fit is confirmed, your dentist will bond the crown to the tooth using dental cement. They will ensure that the crown is securely in place and make any final adjustments.
Dental crowns might be just what you need! And if you're in the Lynnwood, WA area, you'll definitely want to check out the Lynnwood Tooth Jacket – it's a popular option for getting that extra strength without sacrificing the appearance of your teeth. But before you get too excited, keep in mind that the cost of dental crowns can vary depending on a few different factors. To get the full scoop, reach out to a local Lynnwood dentist to learn more about pricing and coverage options for Dental Crowns Price Lynnwood.
If you're looking for a trusted dental provider in Lynnwood, look no further than Robinson Dental Family and Cosmetic Dentistry Clinic. We offer a range of dental services, including Lynnwood Tooth Jacket, to help you achieve a healthy, beautiful smile. Visit our website at www.robinson-dental.com or give us a call at 425-778-1164 to schedule an appointment today. Let us help you achieve the smile you've always wanted!