Dental Sealants for Adults Alderwood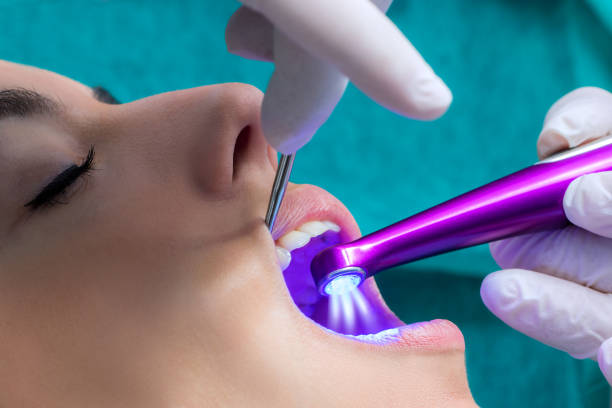 If you or your child had a recent visit to the dentist, he or she may have recommended a tooth sealant, which is considered a reliable means of preventing cavities caused by tooth decay. As with any procedure, you need information to know if a dental sealant is right for you or your child.This means weighing the pros and cons of dental sealants.
Why Dentists Recommend Sealants
Teeth, especially molars, have natural pits and cracks that help grind up food during chewing.Food debris and bacteria can become trapped in these pockets. Unfortunately, even good brushing does not always remove all these decay-causing particles.
Dental sealants for adults Alderwood are made of liquid resins. It's like a clear plastic paint that hardens as it dries. The dentist applies a liquid to the teeth to fill small gaps. This coating forms a protective shield against decay.
Three main reasons why dentists recommend sealants.
1.Prevents food from accumulating in gaps and rotting.
2.It's barely noticeable once you're inside
3.Especially recommended for children who are not good at brushing their back teeth.
Are sealants just for kids?
Children are more likely to develop cavities because they don't always brush their teeth properly. For this reason, dental sealants for kids Alderwood are often recommended for children. Generally dental sealants for kids Alderwood are applied to a child's adult molars from around the age of 6. In some cases, dentists may even recommend sealants for baby teeth if the child is prone to tooth decay. But adults can also be good candidates for dental sealants for adults Alderwood. Some people are more prone to cavities than others, so sealants may be an option worth considering.
Here at Robinson Dental Family and Cosmetic Dentistry in Alderwood, your needs are our top priority. Led by Dr. Brent Robinson and his team of equally reliable dentists, we make sure that we are giving our patients only the best .For dental sealants cost Alderwood queries, call us at 425-778-1164 or visit our website at www.robinson-dental.com for complete information.