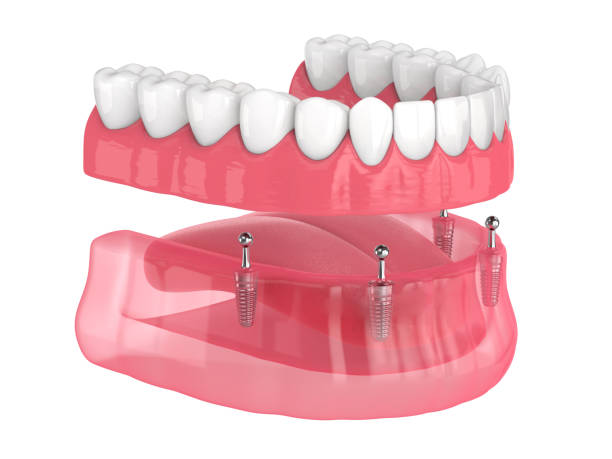 When it comes to dentures, there are a lot of options available. Among those options are implant dentures. Implant dentures are dentures that are anchored in place by dental implants. Dental implants are titanium posts that are surgically placed in the jawbone and act as artificial tooth roots.
Benefits Over traditional dentures
Implant dentures Alderwood have a lot of benefits over traditional dentures. They're more stable, so you don't have to worry about them slipping or moving around in your mouth. They also look and feel more like natural teeth, so you can eat and speak with confidence. Plus, because they're anchored in place by dental implants, they don't put any pressure on your gums, which can help keep them healthy.
Getting Implant Dentures
If you're considering getting implant dentures Alderwood, it's important to consult with a qualified dentist to see if you're a good candidate for the procedure. Once your dentist has determined that you are indeed a good candidate for implant dentures, the next step is to undergo surgery to have the dental implants placed in your jawbone.
What Is Surgery Like?
After the dental implants have had time to fuse with your jawbone (a process that can take several months), you will then return to your dentist to have your permanent implant dentures Alderwood placed. The process of getting implant dentures can take several months from start to finish, but it's well worth it for the many benefits they offer!
If you're looking for a more stable, natural-looking and feeling alternative to traditional dentures in Alderwood, then permanent implant dentures Alderwood may be right for you!
Be sure to consult with a qualified dentist to see if you're a good candidate for this procedure. Dr. Brent Robinson of Robinson Dental Family and Cosmetic Dentistry is the best dentist for dentures and implants Alderwood. Once Dr. Robinson has determined that you are indeed a good candidate for implant dentures, the next step is to undergo surgery to have the dental implants placed in your jawbone. After the dental implants have had time to fuse with your jawbone (a process that can take several months), you will then return to your dentist to have your implant dentures placed. The process of getting implant dentures can take several months from start to finish, but it's well worth it! For consultations visit our website at https://robinson-dental.com/ or call us at 425-778-1164.
GMB LINK: https://g.page/RobinsonDentalLynnwood?share