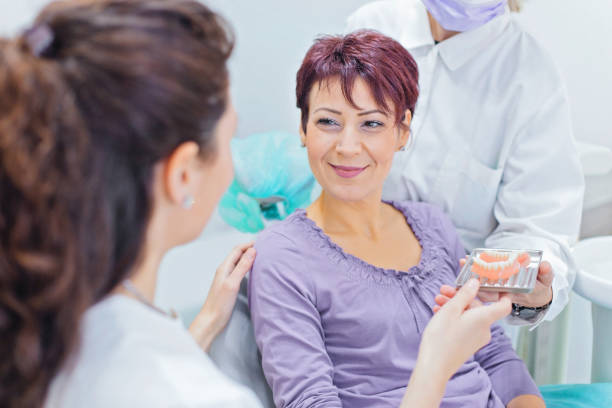 There are many reasons to consider implant dentures Shoreline, also known as All-on-4 dental implants. This type of dental restoration can provide a number of advantages over traditional dentures, including a more secure fit, improved chewing function, and enhanced aesthetics.
Let's take a closer look at some of the benefits of implant dentures Shoreline
1. A More Secure Fit
One of the biggest advantages of All-on-4 dental implants is that they provide a much more secure fit than traditional dentures. This is because permanent implant dentures Shoreline are anchored into the jawbone, providing a level of stability that dentures just can't match. This means that you can say goodbye to worrying about your dentures slipping or falling out when you eat, smile, or talk.
2. Improved Chewing Function
Another great benefit of permanent implant dentures Shoreline is that they restore your ability to chew more effectively. This is because chewing puts a lot of force on your teeth, and traditional dentures just can't handle that kind of force. However, because implant dentures are securely anchored in place, they can withstand the force of chewing just like your natural teeth. This means that you can finally enjoy your favorite foods again without having to worry about your teeth slipping or falling out.
3. Enhanced Aesthetics
In addition to providing a more secure fit and improved chewing function, All-on-4 dental implants also offer enhanced aesthetics. This is because implants are designed to blend in with your natural teeth, giving you a smile that looks completely natural. And because implant dentures don't cover up your gums like traditional dentures do, they also give you a much more natural-looking smile.
As you can see, there are many advantages to choosing dental implants over traditional dentures. If you're considering getting dental implants, be sure to discuss all of your options with the best dentist for dentures and implants Shoreline so that you can choose the best solution for your needs. If you are anywhere near Shoreline, you may visit our clinic Robinson Dental Family and Cosmetic Dentistry or visit our website at https://robinson-dental.com/. You may also call us at 425-778-1164.