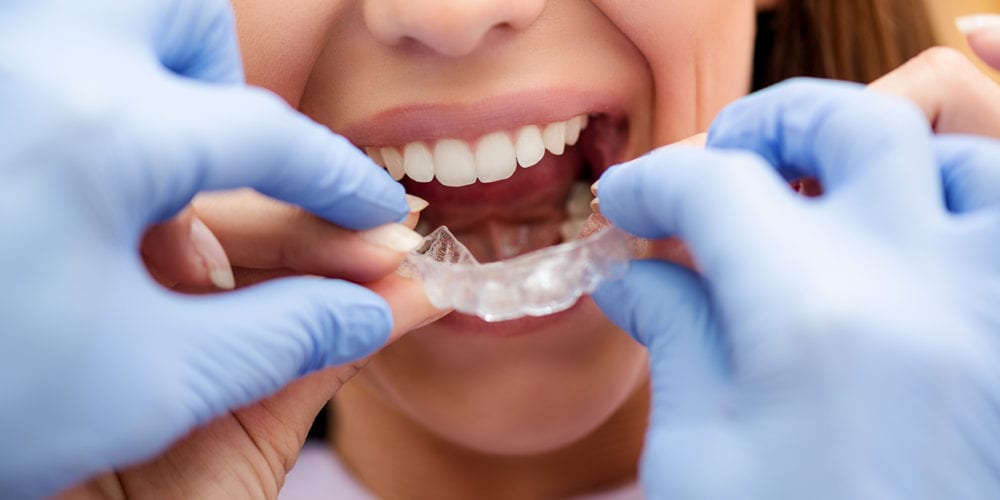 Are you looking for a reliable solution to achieve that perfect smile you've always dreamed of? Look no further than Robinson Dental Family and Cosmetic Dentistry, your trusted Invisalign Experts in Mountlake Terrace. Our dedicated team is here to provide you with top-notch clear aligner treatments, ensuring a comfortable and discreet path to a healthier, more confident you.
Introducing Invisalign: The Modern Approach to Orthodontic Care
Invisalign has revolutionized orthodontic care, offering a remarkable alternative to traditional braces. The beauty of Invisalign lies in its clear aligners, making it an ideal choice for those seeking a more discreet option to correct their teeth misalignment. At Robinson Dental Family and Cosmetic Dentistry, we take pride in being recognized as Invisalign Experts in Mountlake Terrace, bringing you the latest advancements in orthodontic technology.
Invisibility: One of the most significant advantages of Invisalign is its virtually invisible appearance. Unlike traditional braces, which use metal wires and brackets, Invisalign aligners are transparent and blend seamlessly with your natural teeth. This allows you to undergo teeth straightening without feeling self-conscious about your appearance.
Comfort: Clear Aligners Mountlake Terrace are custom-made to fit your teeth perfectly. This ensures a comfortable fit that won't cause the irritation and discomfort often associated with braces. Say goodbye to painful adjustments and hello to a more pleasant orthodontic experience.
Removability: Clear aligners can be easily removed, giving you the freedom to enjoy your favorite foods without worrying about food getting stuck in braces. Additionally, you can maintain your regular oral hygiene routine by simply taking out the aligners for brushing and flossing.
Shorter Treatment Time: Invisalign treatments often require fewer appointments and can result in a shorter overall treatment time compared to traditional braces. Our Invisalign Experts in Mountlake Terrace will work closely with you to create a customized treatment plan tailored to your specific needs and goals.
We understand the importance of providing accessible orthodontic care for families. Robinson Dental Family and Cosmetic Dentistry is committed to offering Affordable Invisalign Services for Families in Mountlake Terrace, ensuring that you and your loved ones can enjoy the benefits of a beautiful smile without breaking the bank.
Our dedicated team will work with you to explore flexible payment options and help you navigate insurance coverage to make Invisalign treatment affordable and within reach. We believe that everyone deserves the opportunity to achieve their dream smile, and we're here to support you every step of the way.
The Robinson Dental Difference
Choosing the right dental practice for your Invisalign journey is crucial, and Robinson Dental Family and Cosmetic Dentistry stands out as a trusted choice for several reasons:
Expertise: Our team consists of skilled and experienced dental professionals who are recognized as Invisalign Experts in Mountlake Terrace. You can trust that your orthodontic care is in capable hands.
Personalized Care: We prioritize individualized treatment plans to address your unique needs and aspirations. Your Invisalign journey with us is tailored to ensure the best possible results.
State-of-the-Art Technology: Robinson Dental stays at the forefront of dental technology, utilizing advanced tools and techniques to deliver efficient, effective, and comfortable Invisalign treatments.
Warm and Welcoming Environment: We understand that dental visits can be daunting for some. That's why we've created a warm and welcoming atmosphere to ensure your comfort and relaxation throughout your treatment process.
Ready to Transform Your Smile?
If you're ready to take the first step towards achieving a confident smile, look no further than Robinson Dental Family and Cosmetic Dentistry, your Invisalign Experts in Mountlake Terrace. Our commitment to excellence, affordability, and patient-centered care sets us apart as a premier destination for clear aligner treatments.
Contact us today to schedule your consultation and embark on your journey to a healthier, more radiant smile. Experience the Invisalign difference and discover the transformative power of clear aligners at Robinson Dental Family and Cosmetic Dentistry in Mountlake Terrace, call us at (425) 778-1164 or visit our website at https://robinson-dental.com/ to schedule a consultation and start your journey to a beautiful smile.
GMB LINK: https://g.page/RobinsonDentalLynnwood?share