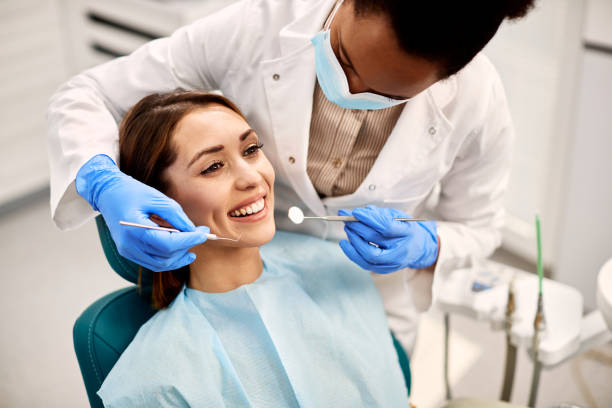 Orthodontists are dental specialists who diagnose and treat patients with improper alignment of the teeth and jaws. They use braces, retainers, and other appliances to correct teeth and jaws that are positioned improperly. Orthodontic treatment can improve the health of your teeth and gums, help you bite and chew more effectively, and improve your appearance.
Dental Specialist who straightens teeth
The best orthodontist for braces Lynnwood uses braces, clear aligners, retainers, expanders, and headgear to correctly align teeth and jaws. They may also recommend the use of elastics or other appliances to help with proper alignment. Early treatment is recommended for some children in order to avoid serious problems later on. A good orthodontist will work closely with you to develop a treatment plan that is specifically tailored to your needs.
There are many different types of braces that an orthodontist can use to straighten teeth. The type of braces that is right for you will depend on your individual situation. Metal braces are the most common type of braces. They are made of high-grade stainless steel or titanium alloys and are attached to the front of your teeth. Ceramic braces are made of clear or tooth-colored materials and are less visible than metal braces. Lingual braces are placed on the back side of your teeth so they are almost invisible. Invisalign® uses a series of clear, removable aligners instead of brackets and wires to gradually move your teeth into the correct position.
The Process of Getting Braces
Once you have decided to get braces, the process starts with a consultation with an orthodontist. During this visit, the orthodontist Lynnwood will examine your mouth, teeth, and jawbone structure to determine if you could benefit from orthodontic treatment. Once it has been determined that you would benefit from treatment, the orthodontist will develop a personalized treatment plan for you. This plan will include an estimate of how long treatment will take as well as the type of braces that will be used.
You will then have an appointment to get your braces put on. During this appointment, the orthodontist will attach brackets to your teeth using a special adhesive before connecting them with wires. You will also be given a set of instructions on how to care for your new braces as well as what foods you should avoid while wearing them.
It is important to keep up with your regular appointments so that the orthodontist Lynnwood can check on the progress of your treatment and make any necessary adjustments. Most people wear braces for 12-24 months but each individual case is different. Once your braces have been removed, you will need to wear a retainer in order to maintain the results achieved by the orthodontic treatment.
Orthodontists play an important role in ensuring that our mouths are healthy and functioning properly. If you or your child has crooked teeth or a misaligned jaw, be sure to consult with an orthodontist about getting braces or another type of appliance to correct the problem. With early intervention and proper care, orthodontists can help avoid serious problems down the road!
If you are looking for the best orthodontist for braces Lynnwood look no further than Robinson Dental Family and Cosmetic Dentistry. This orthodontic dental clinic Lynnwood is led by our experienced dentist Dr. Brent Robinson, we are committed to giving our patients only the best and affordable services in Lynnwood. For appointments, visit our website at www.robinson-dental.com or call us at 425-778-1164.