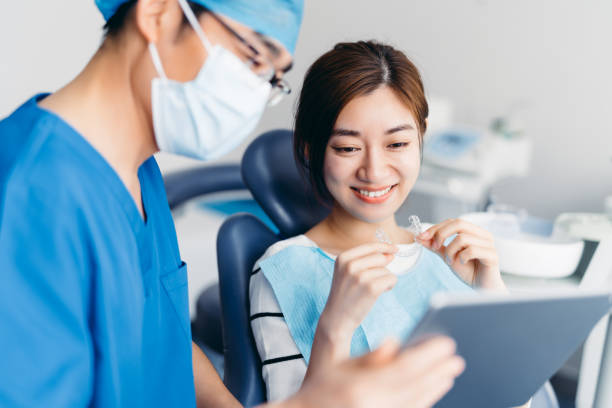 Orthodontists are specially trained dentists who correct abnormal teeth positioning and jaw problems. They use braces, retainers, and other appliances to move teeth into their proper positions, which not only gives patients a more attractive smile but also improves their oral health by making it easier to clean their teeth and avoid gum disease.
Methods in Straightening Teeth and Fixing Jaw Problems
The best orthodontist for braces meadowdale uses a variety of methods to fix teeth alignment and jaw problems. The orthodontist Meadowdale uses the most common method in straightening teeth and fixing jaw problems. The most common method is braces, which are metal brackets that are glued to the front of each tooth and connected with wires. As the wires are tightened, they gradually move the teeth into place.
The best orthodontist for braces meadowdale also uses another popular treatment method called invisalign method that uses clear plastic aligners instead of metal brackets and wires. These aligners are nearly invisible, and they can be removed for eating and brushing your teeth. However, they must be worn for at least 22 hours each day in order to be effective.
Sometimes, surgery is necessary to correct more serious jaw problems. Orthodontic Dental Clinic Meadowdale work closely with other dental specialists, such as oral surgeons, to ensure that patients receive the best possible care.
If you have problems such as crooked teeth or a misaligned jaw, abnormal teeth positioning and jaw problems look no further than the best orthodontist for braces Meadowdale clinic here in Meadowdale. Robinson Dental Family and Cosmetic Dentistry  is the perfect clinic who can help you achieve a straighter, healthier smile! For more information and inquiries you can visit our website at www.robinson-dental.com or call us at 425-778-1164.