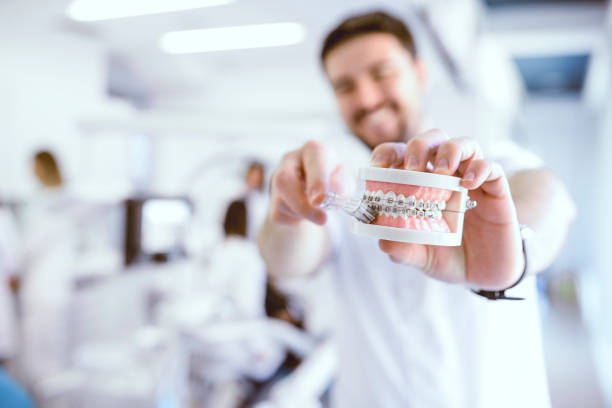 It's no secret that a great smile can take you places. But if you're not confident in your smile, it can hold you back from fully enjoying life. That's where orthodontists come in. An Orthodontists Woodway is a dental specialist who use braces, retainers, and other appliances to align teeth and jaws properly. According to the best orthodontist for braces Woodway, when teeth are properly aligned, they not only look better but they're also easier to clean, which can lead to improved oral health overall.
There are many orthodontists to choose from, so how do you know which one is right for you? Here are a few things to keep in mind as you search for the best orthodontist for your needs.
1. Look for an orthodontist who is a member of the American Association of Orthodontics (AAO).
The AAO is the oldest and largest orthodontic specialty organization in the world. In order to be a member, orthodontists must first complete an accredited dental school program and then successfully complete an accredited two- or three-year residency program in orthodontics. This ensures that AAO members have the knowledge and experience needed to provide high-quality care.
2. Ask about the types of appliances the orthodontist uses.
The best orthodontist for braces Woodway uses high quality Orthodontic appliances have come a long way in recent years, and there are now many different types available. Some are designed to be less visible than others, and some work more quickly than others. Be sure to ask about the pros and cons of each type of appliance so that you can make an informed decision about which one is right for you.
3. Find out what type of financing options the orthodontist offers.
Orthodontic treatment can be expensive, so it's important to find an orthodontist who offers financing options that fit your budget. Many orthodontists offer payment plans with no interest, and some even offer discounts for patients who pay in full up front. Be sure to ask about financing options before you commit to any particular orthodontist.
4. Get referrals from family and friends.
If you know someone who has recently gone through orthodontic treatment, ask them for a referral. They'll be able to tell you firsthand about their experience with their orthodontist and whether or not they would recommend them to others. You can also ask your regular dentist for a referral to an orthodontist they trust.
5. Check online reviews .
Reading online reviews is a great way to get unbiased opinions about different orthodontists in your area. Be sure to read reviews on multiple sites before making your final decision. And don't forget to check out the ortho experts website! We offer free consultations with top-rated orthodontist across the country .
When it comes time to finding orthodontist , following these five tips will help ensure that you find one who is qualified , experienced ,and reputable . And be sure to check out our website— www.robinson-dental.com for consultations with a top-rated Orthodontist near you!
Orthodontist Woodway believes that your Smile is Your Power. When you smile at someone, it not only makes them feel good but also shows them that they are worth smiling at! People will return the favor by smiling back at you and making your day brighter too!
If you are tired of hiding your smile, and would like to learn more about how to get over your dental anxiety don't hesitate to reach us at our Orthodontic Dental Clinic Woodway Robinson Dental Family and Cosmetic Dentistry. We can help you begin to overcome the obstacles preventing you from smiling freely at Woodway.You can also call us at 425-778-1164.