Root canals are a common procedure, but it is important to make sure that you find the right dentist who is knowledgeable and experienced. A root canal dentist Shoreline will be able to provide the best care and give you peace of mind during your procedure.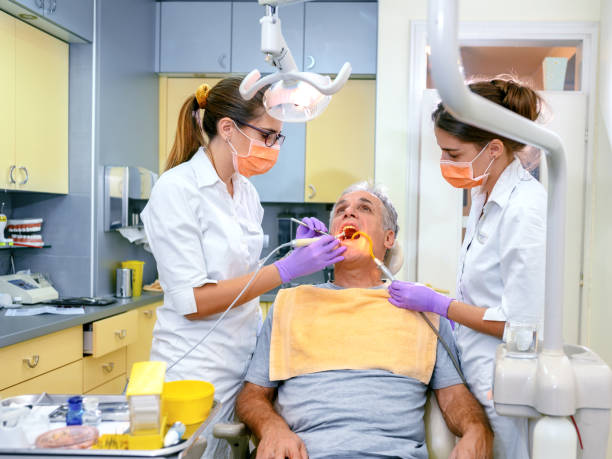 Here are some tips on how to find a great root canal dentist:
Research Different Dentists
Finding a specialist root canal Dentist Shoreline requires you to research a few different dentists in your area. Look for dentists who specialize in root canal procedures or have experience performing them. A specialist root canal dentist Shoreline has many good reviews online which allows the patient to plug testimonials to give an idea of what kind of experience others have had with them. You can also ask your friends and family for recommendations if they've had any work done by a particular dentist.
Ask Important Questions
A root canal Dentist Shoreline allows their prospective patients to ask some important questions about their experience and qualifications. Before you decide where to get a root canal treatment, ask about how many years they've been practicing as well as how many root canals they've completed over the course of their career. Also inquire about their use of anesthesia, what type of pain relief methods they offer, and if there are any additional fees associated with the procedure.
Check Their Credentials
Once you've narrowed down your list of potential dentists, it's important to make sure that they are qualified to perform the procedure. Check their credentials by looking at state licensing boards or dental associations like American Association of Endodontists (AAE). Make sure that they have all necessary certifications and licenses required by law in order to practice dentistry in your state or country. Additionally, look into whether or not they accept your insurance coverage as this could help save you money in the long run.
Finding the right root canal dentist Shoreline  doesn't have to be stressful or overwhelming; it just requires some research and due diligence on your part before making a decision. By following these tips, you can rest assured knowing that you chose someone who is experienced, qualified, and has great reviews from past patients – giving you peace of mind when it comes time for your procedure! With these steps taken care of beforehand, all that's left is for you to relax and enjoy the process! If you are looking for the nearest root canal dental clinic near Shoreline, consider visiting Dr. Brent Robinson of  Robinson Dental Family Cosmetic Dentistry. Dr. Robinson is a root canal specialist Shoreline who can help you! He'll be able to evaluate your situation and recommend treatment options if necessary. You can also visit his website at www.robinson-dental.com or call him at 425-778-1164 .