The Benefits of Dental Sealants: Protection Against Cavities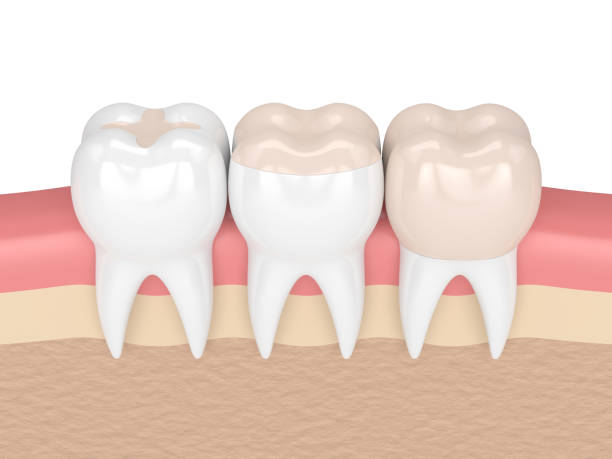 As years pass, we increasingly prioritize our dental health; however, cavities can still occur. Prevention is key in protecting yourself from diseases, so stay informed and remain diligent with the necessary safeguards. Fortunately, sealants for adults Mountlake Terrace offers an effective solution to this problem.
Dental sealants provide a fast and simple solution to keep teeth healthy. These thin, plastic coatings are quickly applied to the hard-to-reach surfaces of your teeth, creating an extra layer of protection against bacteria that can lead to decay. Get peace of mind with this quick and painless option for safeguarding your dental health!
Sealant for teeth procedure Mountlake Terrace is typically recommended for individuals with deep grooves and fissures in their teeth, which are difficult to clean with regular brushing and flossing. Children and teenagers are often the target demographic for sealants, but adults can also benefit from this procedure, especially those who have a history of cavities or are prone to developing them.
The application of sealant for teeth procedure Mountlake Terrace is a straightforward process that can be completed in just one visit to the dentist's office. The first step involves cleaning and preparing the tooth surface by applying an etching solution, which roughens the surface of the tooth to help the sealant bond better. After rinsing off the etching solution, the sealant material is applied to the tooth surface and cured with a special light.
The benefits of dental sealants Mountlake Terrace are clear. Sealing your teeth is a smart preventive measure that can help protect them from cavities, decay and damage. The protective barrier created by sealants stops harmful bacteria and food particles from entering the deep grooves of your teeth while also safeguarding dental fillings or crowns against wear over time.
In addition to protecting against cavities, sealant for teeth procedure Mountlake Terrace can also save you money in the long run. Healthy dental habits can save you from many expensive procedures in the long run. When it comes to cavities, prevention is key for avoiding fillings, crowns and root canals! Moreover, the application of sealants is relatively inexpensive and can be a wise investment in your oral health.
By utilizing Dental Sealants, individuals can experience maximum protection against cavities while maintaining a good oral health regime. An ideal choice for safeguarding your teeth! If you are interested in sealants for adults Mountlake Terrace, speak to your dentist to determine if this procedure is right for you. With the benefits of Dental Sealants Mountlake Terrace, you can enjoy a healthier, more confident smile for years to come.
Robinson Dental Family and Cosmetic Dentistry provides comprehensive dental solutions from experienced and highly trained dentists that cater to all ages. Our priority is ensuring quality personalized care with services such as dental sealants, readily available on our website at www.robinson-dental.com or by contacting us directly at 425-778-1164 for more information. Schedule an appointment today! We look forward to helping you achieve a healthy, beautiful smile!