Teeth Cleaning Mountlake Terrace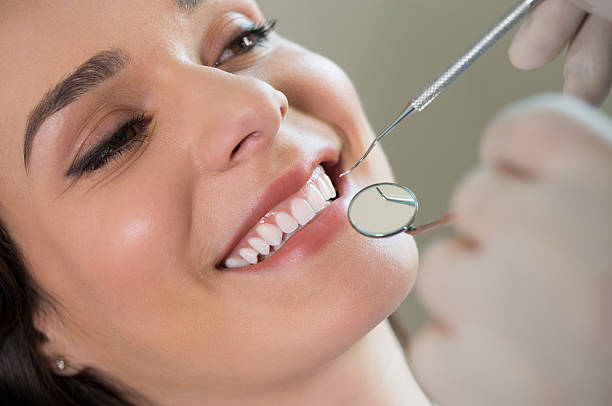 Professional Teeth Cleaning vs Teeth Cleaning at Home
Everyone knows that brushing and flossing your teeth every day is an essential part of maintaining good oral hygiene. But did you know that professional teeth cleaning is also important for keeping your mouth healthy? In this article, we'll compare professional teeth cleaning versus teeth cleaning at home and discuss why it's important to maintain both.
What happens during a professional teeth cleaning?
When you visit the dentist for a professional dental cleaning Mountlake Terrace they will first examine your mouth to look for any signs of decay or other issues. Afterward, they will use special tools to remove any plaque and tartar buildup from your teeth. Plaque is a sticky film that accumulates on your teeth over time and can cause cavities and gum disease if not removed. Getting a dental cleaning Mountlake Terrace helps eliminate tartar/ hardened plaque that has built up on your teeth over time and can only be removed with specialized tools. Your dentist may also apply a fluoride treatment to protect your enamel from further decay.
Why should I get my teeth professionally cleaned?
Even if you brush and floss regularly, there are still areas in your mouth that are difficult to reach with a toothbrush or floss. Plaque can build up in these areas, leading to cavities and other dental problems if left unchecked. Regular dental cleaning Mountlake Terrace helps remove this build up before it causes more serious problems down the line. Some might be wondering how much is the dentist teeth cleaning cost Mountlake Terrace since it might require regular check-ups with the dentist to catch any underlying issues early on so they can be treated quickly and effectively before they become more severe.
Overall, having regular professional teeth cleanings with the help of licensed dental professional teeth cleaning Mountlake Terrace dentist is an important part of maintaining good oral hygiene and overall health. If you are planning to schedule an appointment with the dentist or might be wondering how much is the dentist teeth cleaning cost Mountlake Terrace and for other inquiries you can call at 425-778-1164. Consider clicking the link below to visit their website or you can go see yourself and visit their clinic at Mountlake Terrace. Robinson Family Dental clinic is headed by Dr. Brent Robinson and can provide the best dental treatments you might need. Removing plaque buildup can help catch any potential problems early on before they become more serious down the line. So make sure to schedule regular visits with your dentist—your mouth will thank you!